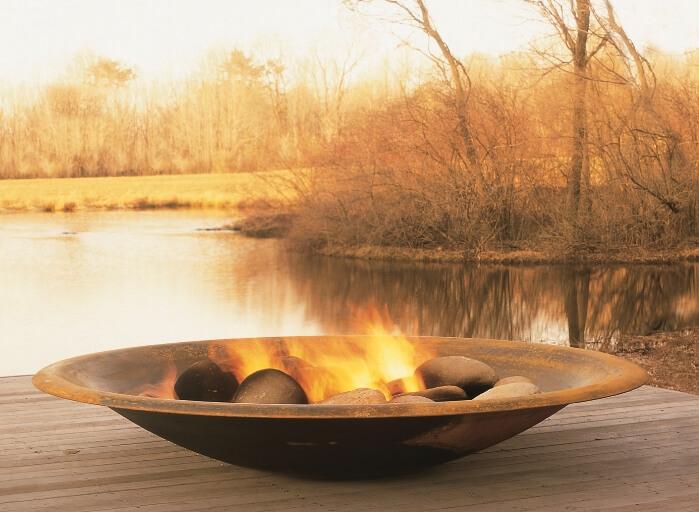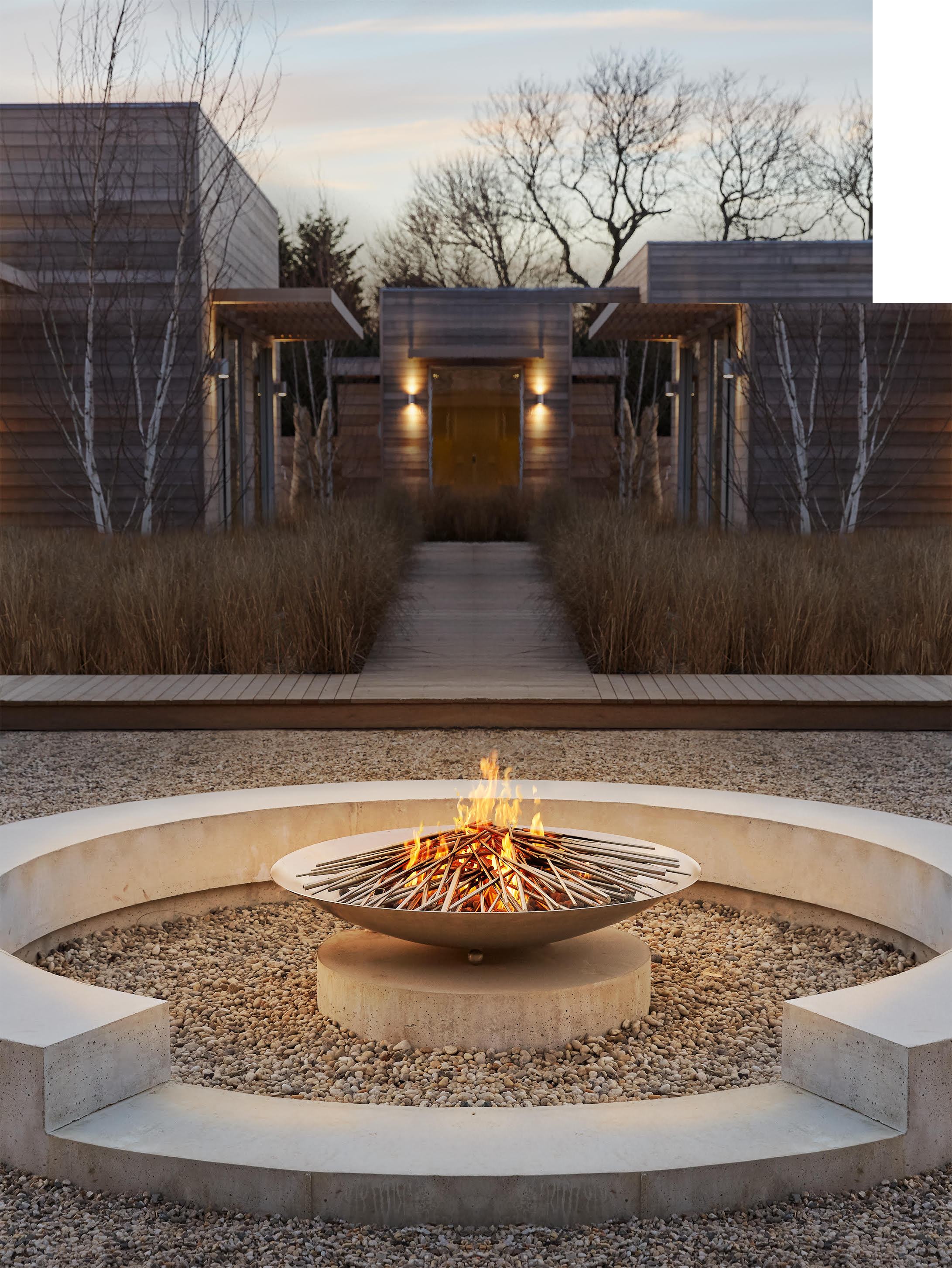 From the Wall Street Journal Article By Barbara Haislip
She Wanted to Build a Fire on a Beach. And a Business Was Born.
Elena Colombo's decorative items that center on flames have become a hit with architects and designers. Venues for Elena Colombo's fire designs include hotels, wineries and private homes.
After 9/11, Elena Colombo's work as a director of television commercials was drying up. She needed to contemplate her future and always thought better in front of a fire.
"Since I was a little girl, my dad and I would sit inside or outside in front of a fire. It would calm me down, and we would figure things out together," says Ms. Colombo, now 57 years old.
So, she wanted to build a fire on the beach in front of her cottage in Greenport, N.Y., but fires were frowned upon by the town. As a TV director, she was used to making things from miniature props to huge foam raspberries. So, she improvised. She took a garbage can and a mechanism from an old swimming-pool heater, hooked it up to a gas-grill propane tank, and made a gas-fueled "comfort fire."
Elena Colombo built her first fire feature in a garbage can on a beach
My joy over the on/off bonfire, even in a garbage can, was immediate," she says.
She decided to see if other people would latch onto the idea. In December 2001, she founded Fire Features to sell "fire bowls"—more elegant versions of the item she had built on the beach. She got raves after installing a concrete version of the bowl outside her home. While building a prototype for a commercial model, she tapped a friend who was the general manager for the Mercer hotel in SoHo New York City, asking if he would present drawings and renderings of the fire bowl to the owner, hotelier André Balazs.
Mr. Balazs responded a few weeks later and commissioned a fire bowl for Sunset Beach, his new resort on Shelter Island, N.Y.
Since then, Ms. Colombo has moved beyond bowls and created many different designs for her fire product—such as ones that resemble stylized fireplaces, bundles of branches and torches—and has created items that incorporate water and other elements
Her work can be found at the Barnes museum in Philadelphia, as well as at hotels, wineries and private homes. Architects and interior designers from Europe, Saudi Arabia and India have used her work
Fire Features' gross revenue went from $20,000 in 2002 to $1.5 million in 2019, with fire appliances ranging in cost from $5,000 to a public-art project that reached $400,000
"Fire just seems to unite people," says Ms. Colombo. Hotels found that guests would congregate around the fire bowls and the drink bills would climb, she says
She thinks her father would approve. "He was the original pyromaniac. He would say, 'It's not a bonfire unless you can see it from space,' " she says. "I imagine him now, looking down from space, pretty proud of me."
ORIGINAL DRAWING SET & TECHNICAL SHOPS