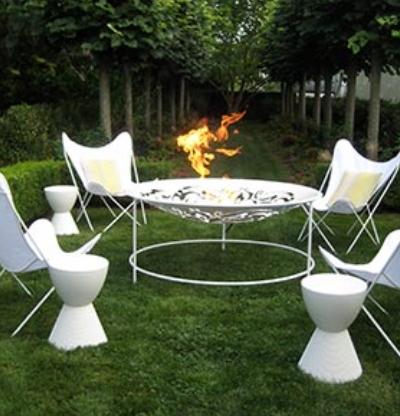 37 • 54LL FILIGREED WHITE POWDER-COATED FIREBOWL
White powder-coated 54" diameter Fireball on a 3 legged stand. Created for Martha Stewart for a photo shoot on Fire Features, this curvaceous beauty is perfect for weddings and outdoor events. The cut-out design is customizable to most anything.

Burners are separate from any sculpture but are designed specifically for each fire feature. They are always removable for servicing and may be customized to BTU's between 50,000 and 500,000+.

Firebowl w. Water Jet Cut Filigree Pattern.

Available in all materials in custom sizes.