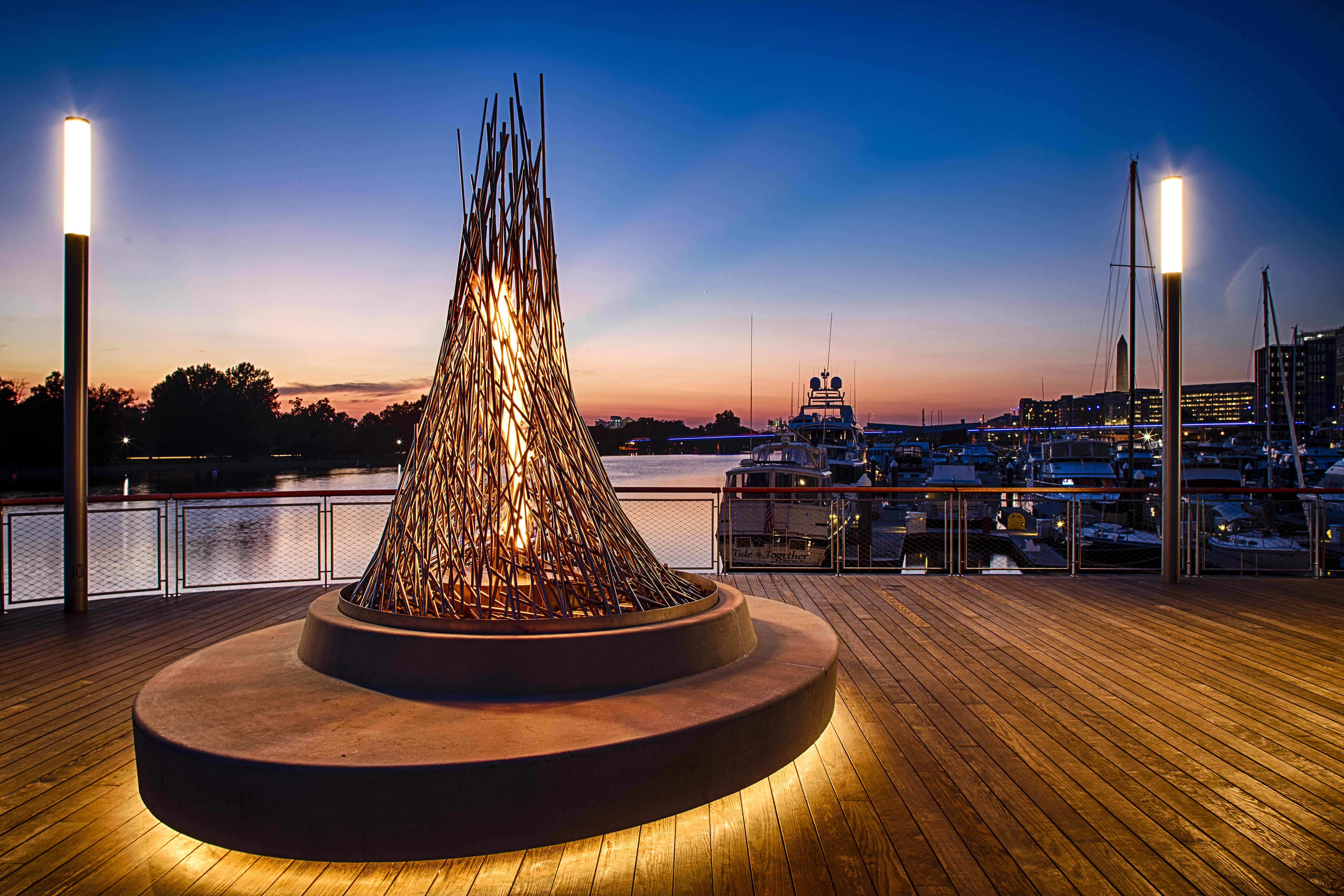 Stainless Steel Branch Twist
Wharf DC
This specific design is a 12ft tall stainless steel vortex of branches designed for District Wharf, the Southwest waterfront revitalization project along the Potomac in Washington DC.
The Process
Each of the Branch Twists are built with various sized solid rods, cut to random lengths, ends beveled, and individually tig-welded in place. There are hidden access doors for servicing the burner and ignition parts built into a central hub. Each were shipped complete to site on a low-boy trailer. Installation was by the General Contractor and utilized all terrain fork lifts to deliver to the final location and cranes to set in place
Adaptable Design
The original Branch Twist was designed in Corten Steel for The St Regis, Deer Valley in 2009, and has since been adapted for both residential and commercial applications, including Auberge Esperanza, Cabo San Lucas; Big Sky Town Center, Montana; and for a private residence in Florida
Burners are separate from any sculpture, removable for servicing, and sized according to the application - with residential running between 150,000-300,000 BTUs and commercial between 300,000-500,000 BTUs.
FABRICATION & INSTALLATION